HARMONIZING ENGINEERING AND AESTHETICS
CRAFTING THE FUTURE OF MEGA YACHT LUXURY, EFFICIENCY, AND ELEGANCE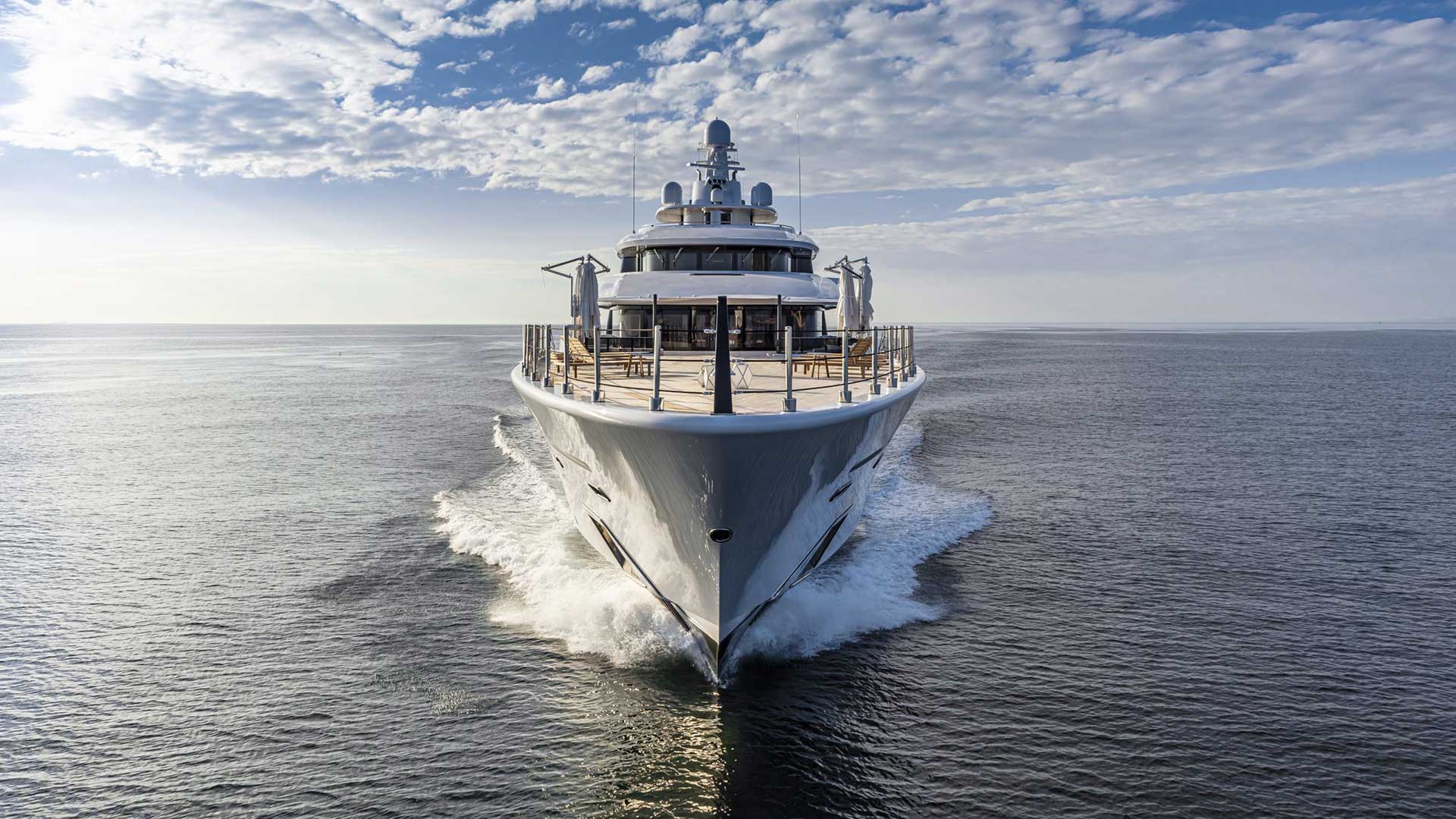 Embark on a journey into the realm of ultimate luxury and technical expertise
The expertise of Hydro Tec extends to all aspects of the engineering of a yacht allowing her to face any kind of challenge and any type of project.
Hydro Tec has worked on a wide range of yachts involving nearly every type and every size, from the full displacement pocket explorers to all aluminum planing yachts, from the small tenders to the 80 meters Megayachts.
Designing a yacht over 500 GT means confronting intricate technical challenges that must be solved while preserving the allure of the design.
At the intersection of cutting-edge engineering and timeless aesthetics, these remarkable vessels showcase our unwavering commitment to the seamless integration of technology, efficiency, comfort, and design excellence.
Built in the record time of 27 months, the M/Y Dragon is a concentrate of style, technology and elegance, a full-displacement mega yacht with a steel hull and aluminum superstructure, which benefits from the holistic and creative approach typical of Hydro Tec, where design and naval architecture are perfectly integrated, creating the perfect balance and harmony between technical and aesthetic aspects.

For instance the use of glass has been incredibly important on this project and has been used extensively as a design feature but also from the architectural point of view.  This means utilising both huge windows and glass bulwarks to bridge our man-made world and the natural.
The Columbus Classic 80m M/Y Dragon is built vertically over 5 decks, all served by an internal lift that provides easy access to all areas of the yacht; from the garage on the Lower Deck to the Sun Deck where one can retreat to a private oasis of peace and tranquillity.

An obvious aspect of integration is the fact that the technical components have been concealed inside the mast on the Sun Deck, creating a frame for the lift, using a glass door system, which integrates well with the yacht's elegant design.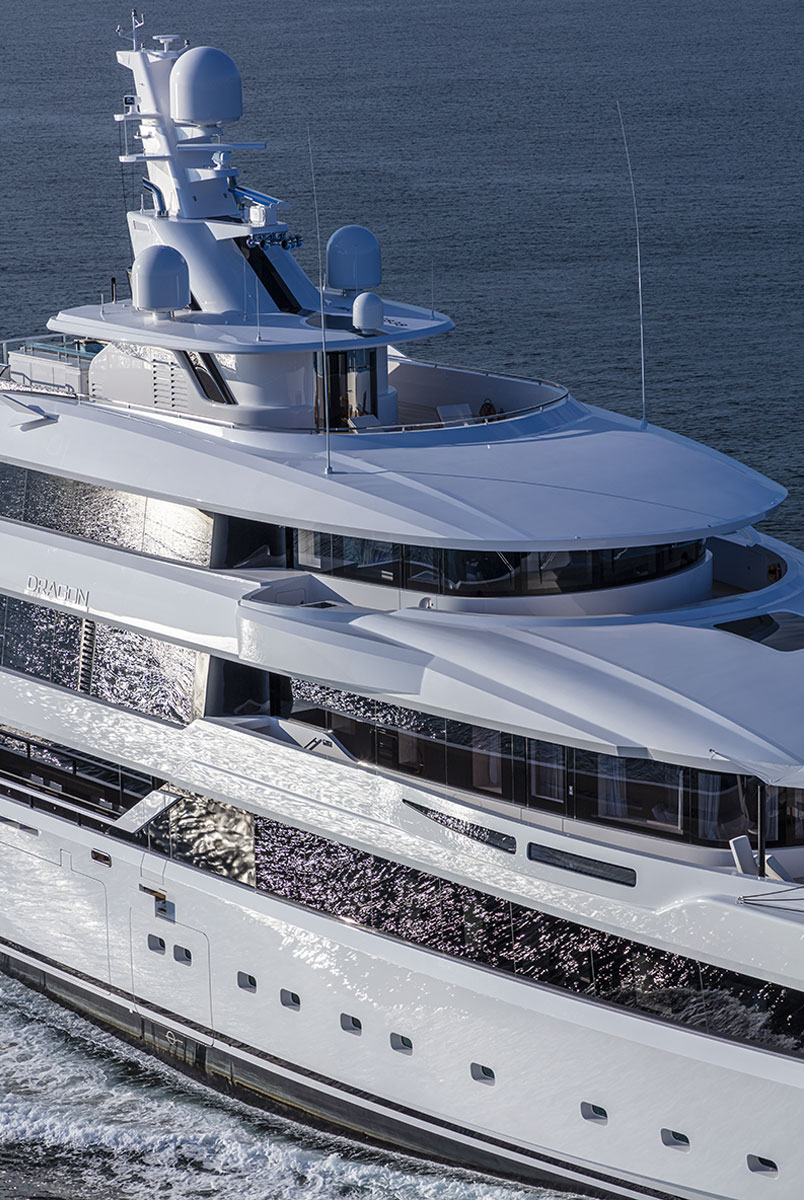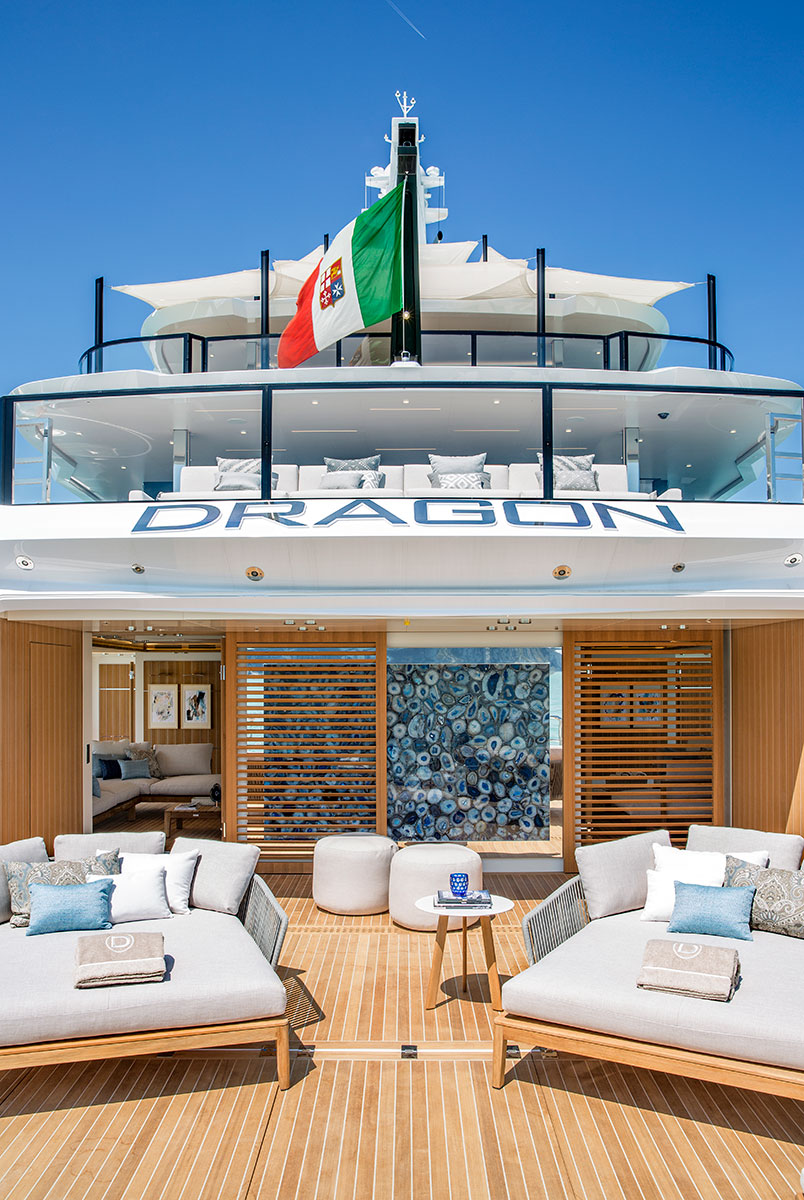 Optimizing performance: ingeniously blending tech and engineering within harmonious lines and vast volumes.
On the technical side the two strongest issues were to keep the weight under control to achieve all the stability requirements despite the high superstructures and to minimize noise and vibrations due to the owner strong requests.
Reach Out to Navigate Solutions