PIONEERING THE TRUE EXPLORER YACHT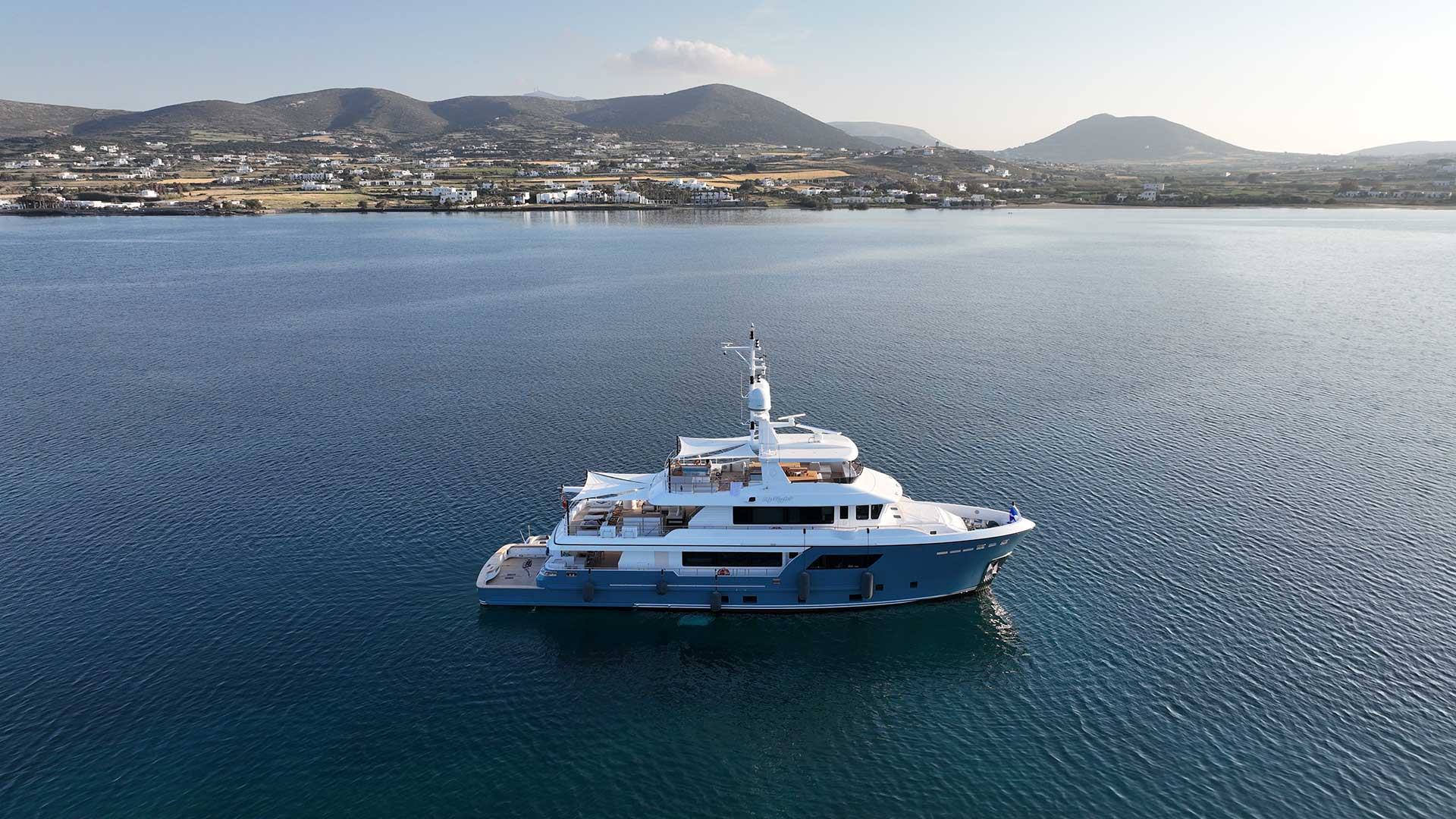 Pioneering the Era of Explorer Yachts:

A Journey into Our Excellence
Across all our lines of explorer yachts, our mastery in both technical and stylistic domains is evident in every facet. From pioneering engineering solutions that guarantee safety and optimal performance to the impeccable craftsmanship that defines our vessels' aesthetics, each element attests to our unwavering commitment to crafting exceptional maritime experiences.
In recent years, the yachting world has witnessed the emergence of a trend that has redefined the concept of sea adventure: Explorer Yachts. These vessels, designed to brave the most extreme conditions and offer unparalleled autonomy, embody the perfect fusion of luxury and functionality. Our company, a pioneer in this field, has played a pivotal role in establishing this trend, advancing a bold vision that has captured the imagination of enthusiasts worldwide.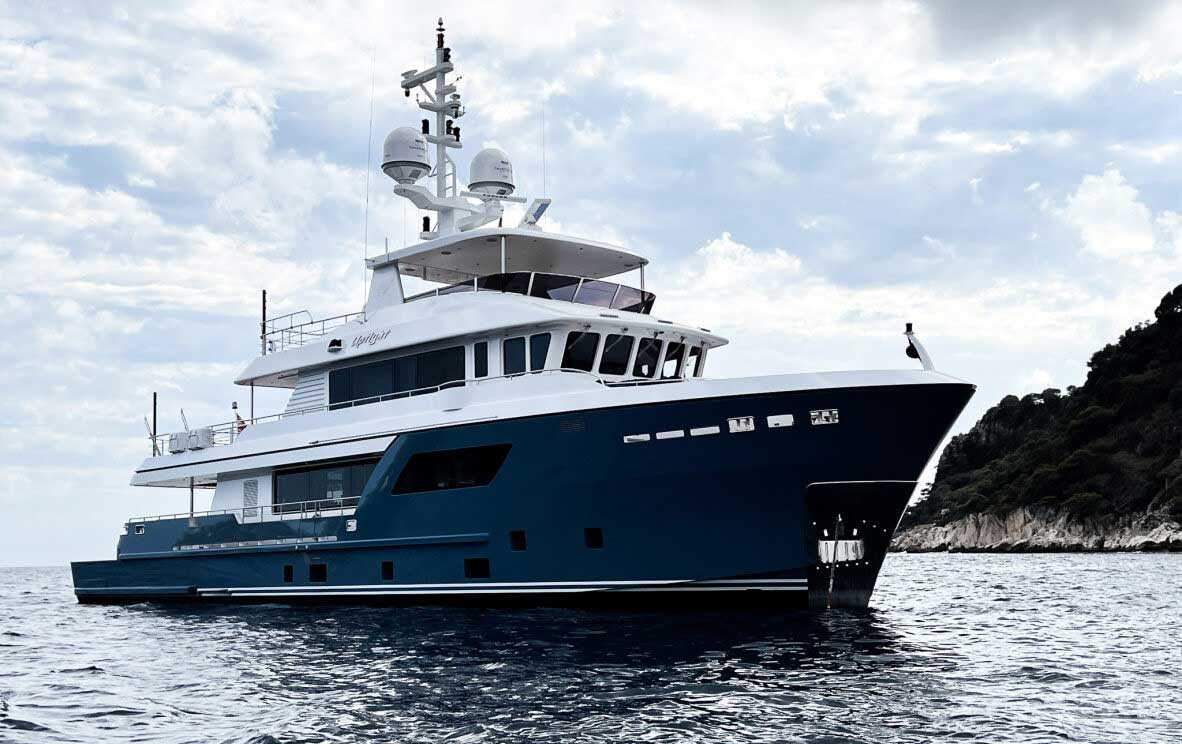 The Legendary Darwin Series
The Darwin series is a timeless excellence in our portfolio. Characterized by clean lines, robust profiles, and top-tier materials, each yacht in this series is a testament to our craftsmanship. Unparalleled autonomy and adaptability to the most extreme conditions are distinctive traits that ensure a navigation experience without compromise. This series continues to garner tremendous success to this day, over a decade since the launch of the first unit. An adaptable and customizable vessel, exemplified by M/Y Uptight, Darwin 106, representing the latest step in its evolution.de.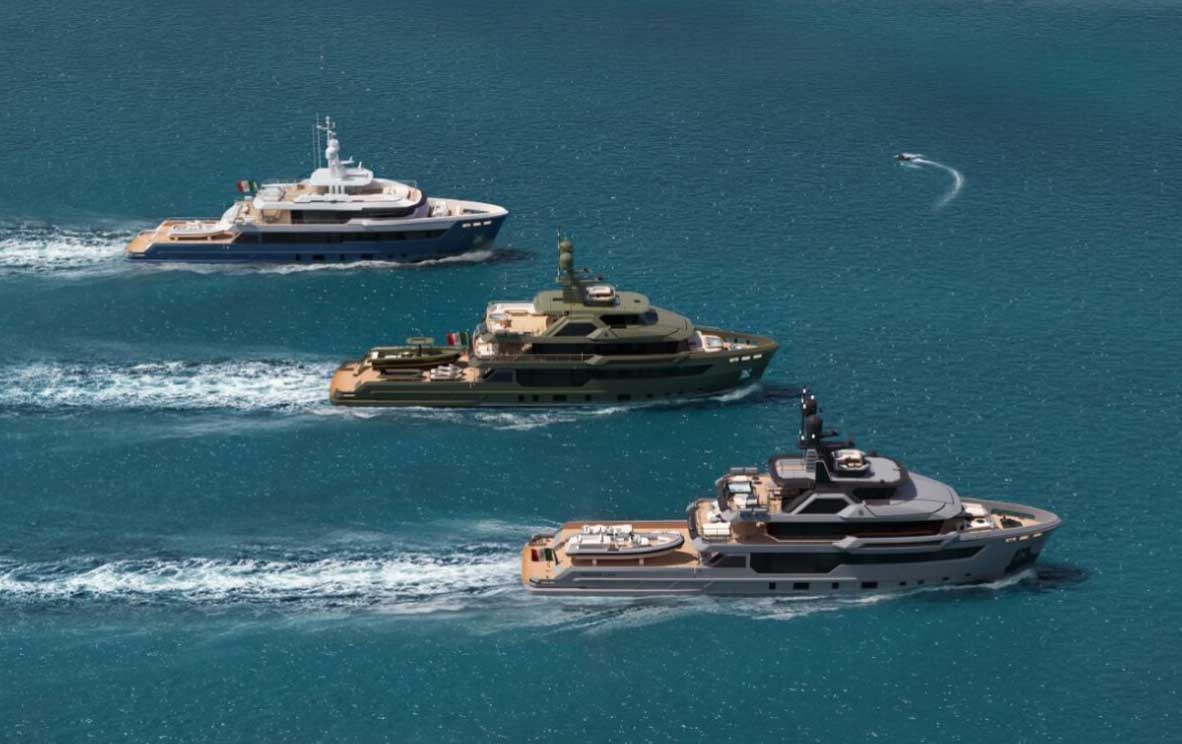 Flexplorer: The Freedom to Explore
With the Flexplorer line, we have reinvented the concept of flexibility. These yachts are designed to adapt to the ever-changing needs of the boldest explorers. Innovative technical solutions blend with timeless style, offering an ideal platform for the most audacious adventures. The motivations that led to the creation of the Flexplorer line stemmed from the shipyard's desire to take the Explorer Yacht concept a step ahead, by further expanding the boundaries of exploration, allowing even the most remote areas of the earth, which by nature are not provided with any kind of service or assistance, to be reached.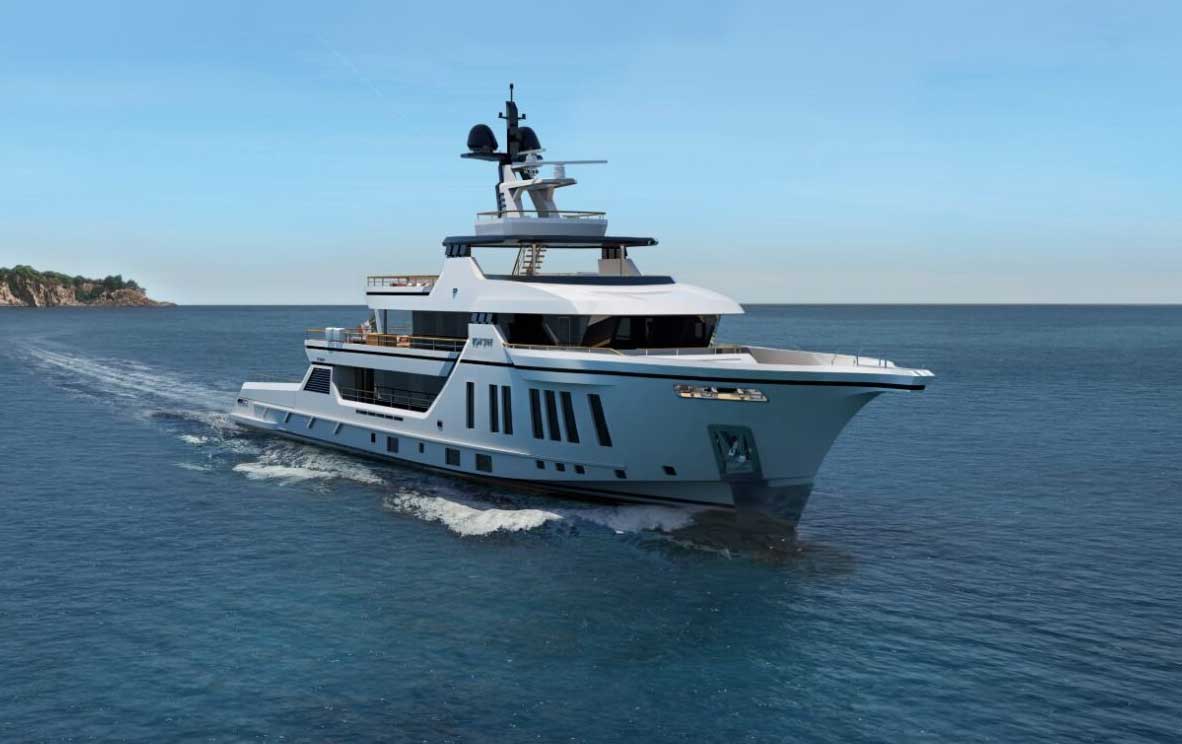 The Majestic 54-Meter Bowsprit
Our collaboration with Vittoria Yachts has led to the creation of a naval masterpiece: the 54-meter Bowsprit. This yacht pays homage to classical elegance, with meticulously curated details and cutting-edge technology ensuring extraordinary performance. Designed for long voyages and for charter, the bowsprit is characterised, first and foremost, by the bow dolphin that inspires the name of the project. Characterised by strong and masculine lines, it offers an original distribution of open spaces that can be easily converted according to the owner's needs.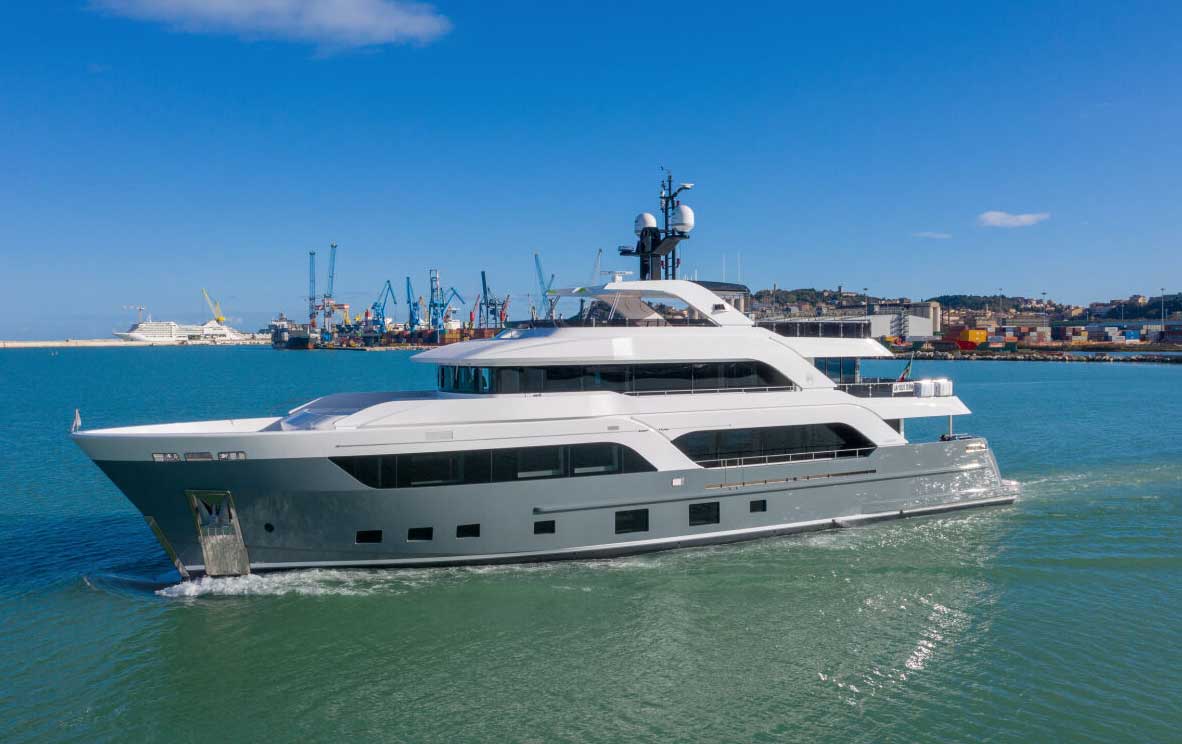 ACCIAIO: Forged for Grand Voyages
Yachts in the Steel series epitomize robustness and elegance. With eyes set on the horizon, these technological gems are designed to tackle the most remote waters and offer unparalleled comfort. With a steel hull and aluminium superstructure, the brief for this yacht was to create a design that not only keeps true to the Explorer's style ethos, but combines classic yacht lines that will stand the test of time.
Reach Out to Navigate Solutions