REDEFINING MARITIME LUXURY EXPLORATION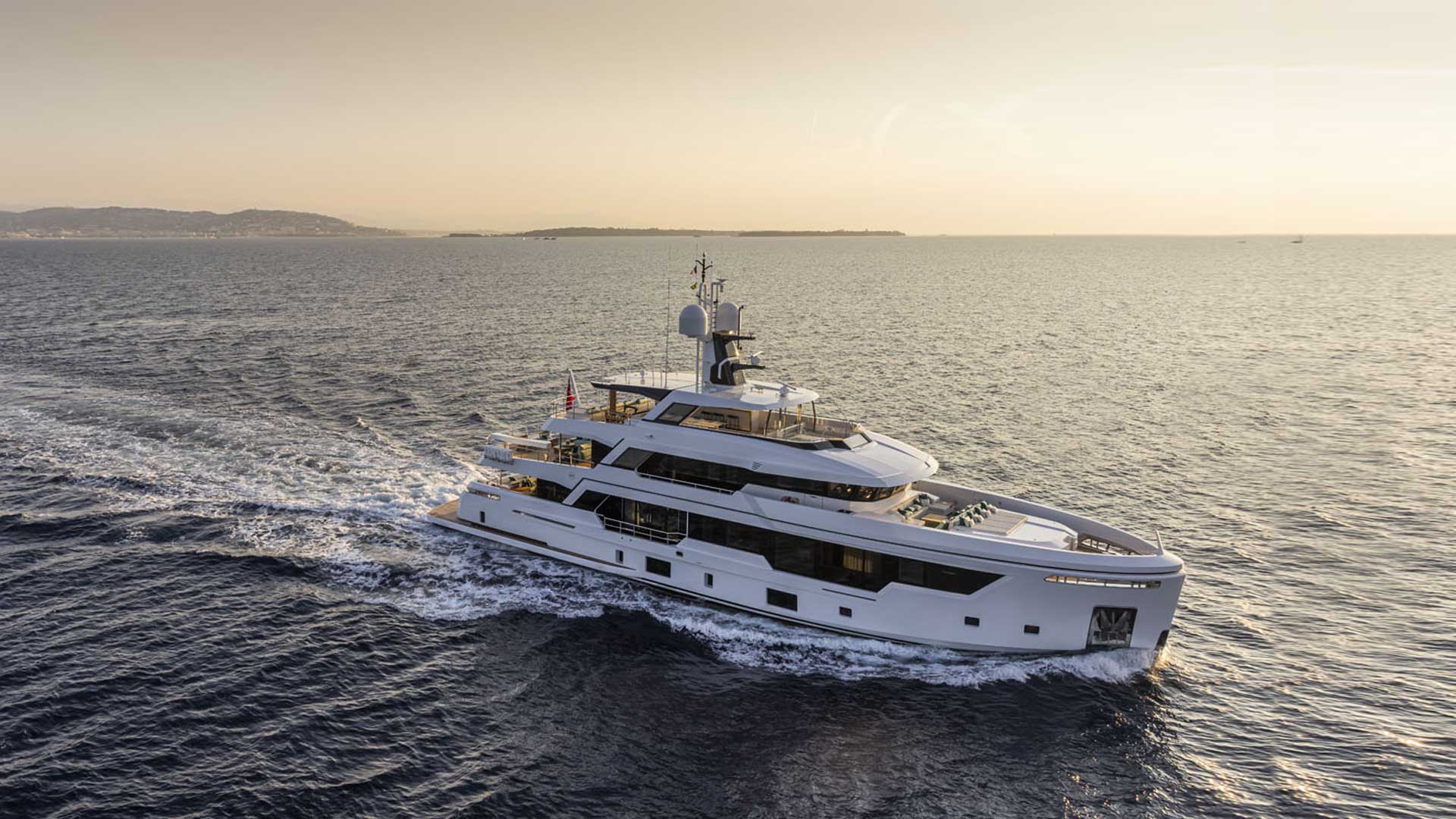 The Revolution of Crossover Yachts:
Where Elegance Meets Functionality
In the world of naval engineering and architecture, Crossover Yachts stand as a testament to innovation. They seamlessly blend the grace of classic yachts with the power and versatility of explorer vessels, ushering in a new era of navigation.
These extraordinary yachts redefine the travel experience, offering not just flawless navigation but also the comfort and luxury of a floating home. Each vessel combines classic lines with cutting-edge technology, enabling extended journeys with unmatched autonomy, efficiency, and storage capacity.
Emocean, a 38-meter masterpiece, boasts a steel hull, aluminum superstructure, and four decks. Its meticulous design provides expansive, luxurious living spaces. With a range of 5,000 nautical miles at 10 knots, Emocean sets new standards for elegance and functionality.
Technical Highlights:
  Based on an Explorer platform with the reassuring look of Navette.
  Excellent seaworthiness and autonomy for extended periods at sea.
  Specific engineering choices and functional solutions enhance independence, including advanced refrigeration and desalination capacities.


Performance:
  Exceeds contracted speed, ensuring a quiet and comfortable voyage.
  Actual noise levels are lower than specified, setting a new standard for tranquility.
  Exceptional range, making Emocean's sailing capabilities truly exceptional.


Hull Design:
  Features a displacement hull with an optimal bow section and flat, relatively dry stern.
  Exceptional efficiency and sea-holding performance.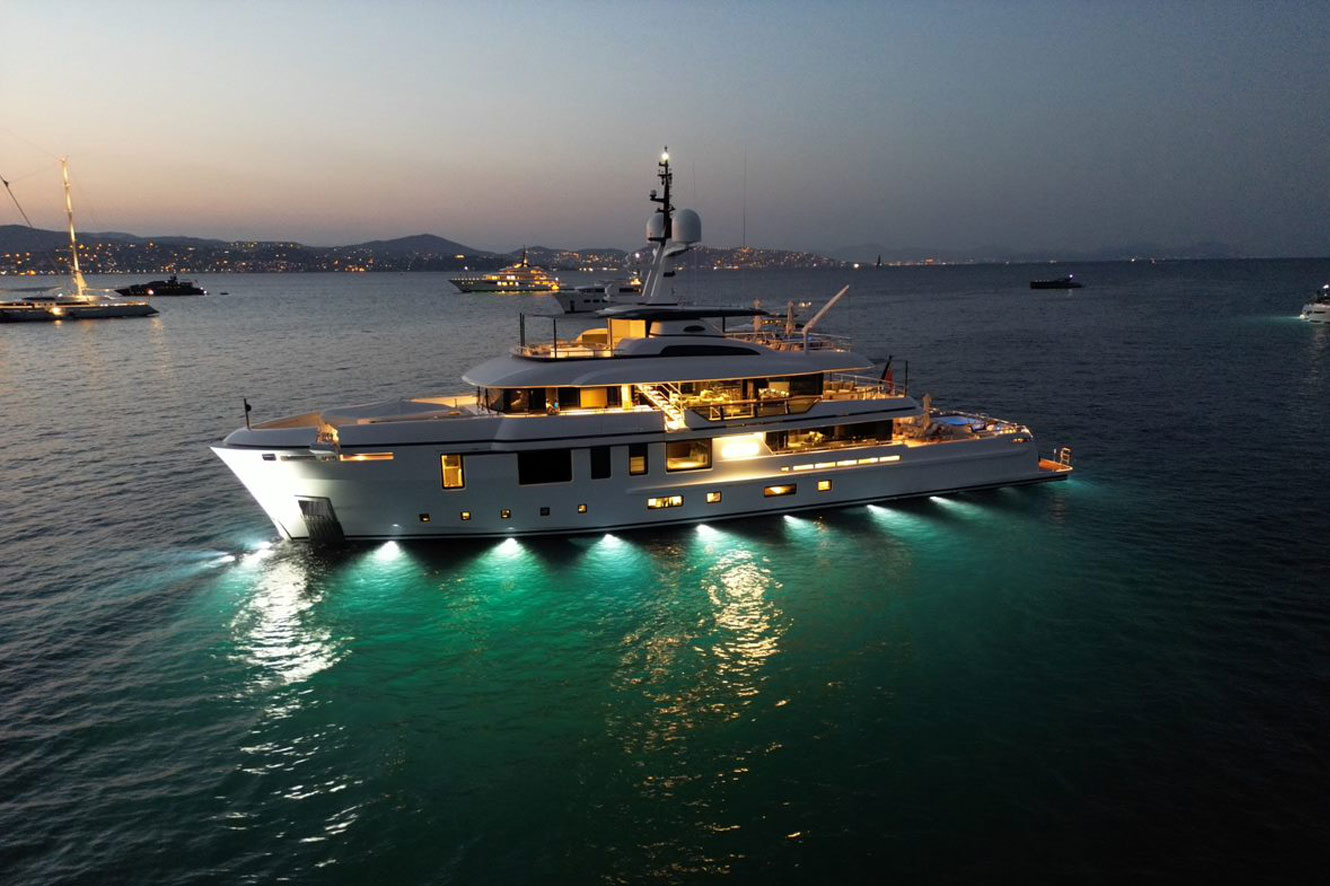 Acala, with its full displacement architecture, delivers a spacious interior (499GT) and a smooth, safe ride even in rough seas. This achievement is the result of combining a robust steel hull with a lightweight aluminum superstructure. Its design ensures both high efficiency and sea-holding performance.
Technical Highlights:
  Displacement hull with a bulbous bow and flat, flared aft sections for high efficiency and sea-holding performance.
  Forward sections, including the bulbous bow, designed to improve penetration and reduce wave formation.


Performance:
  Gross Tonnage of 499GT, length of 43.10 meters, beam of 8.60 meters.
  62,400-liter fuel capacity, achieving exceptional fuel efficiency.
  Twin Caterpillar C32 Acert engines (746kW each), providing a range of over 5,000 nautical miles at 10 knots and a top speed of 14 knots.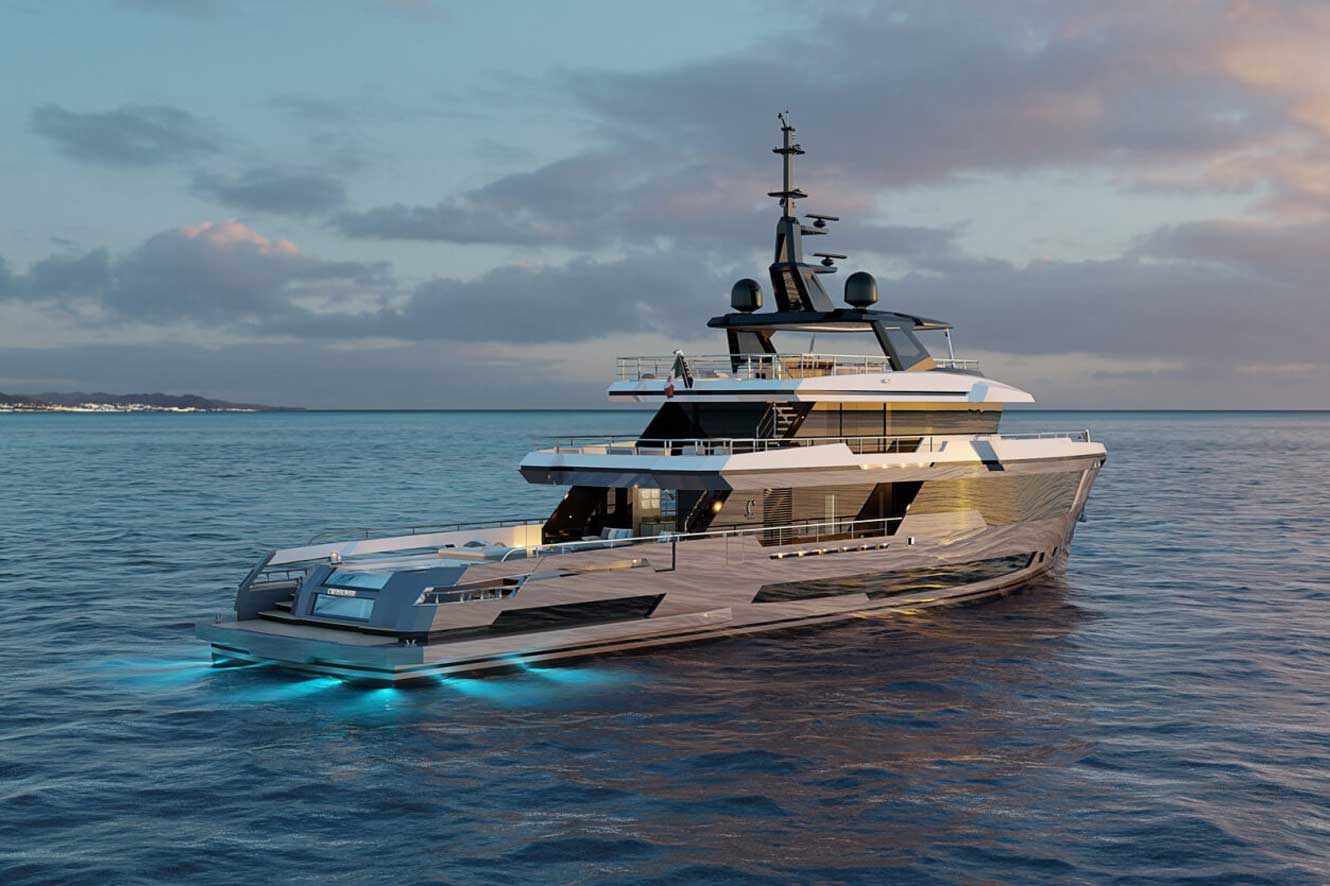 Designed by Sergio Cutolo – Hydro Tec, the Columbus Crossover 40 is tailored for compact yachts that need to house large tenders. It redefines the yachting lifestyle, creating a private island experience for all holiday activities.
Technical Highlights:
  Displacement hull with bulbous bow and flat, flared aft sections.
  Steel hull with light alloy superstructure.


Features:
  Houses a tender up to 8 meters in length and 2.5 tons on deck.
  Retractable crane for tender handling.
  Swimming pool with automatic sliding cover, large bathing platform, and foldable bulwarks for an expansive beach club.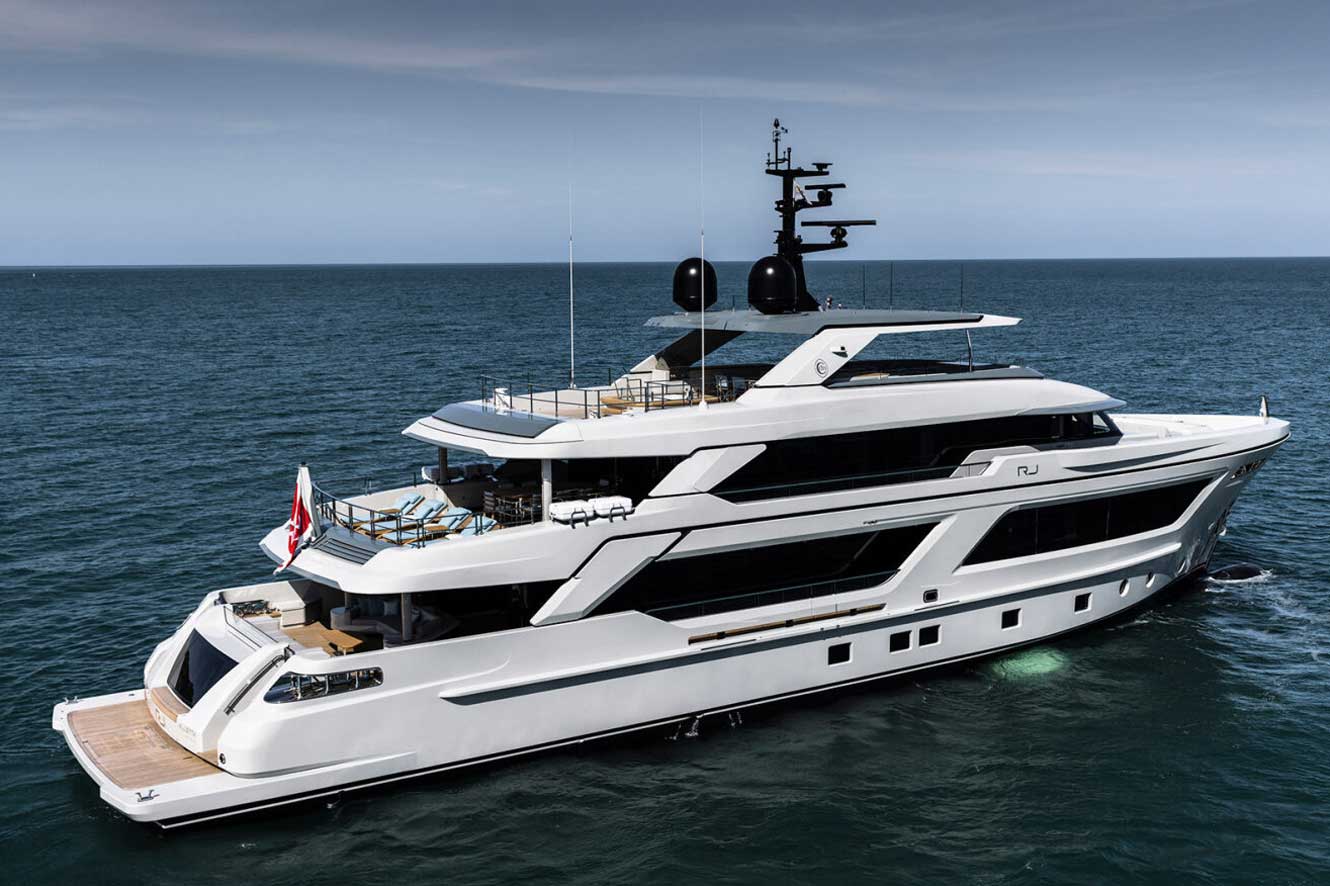 M/Y RJ stands out with its impeccable naval architecture design. The hull design was influenced by the Owner's request for a maximum beam of 8.00 meters and an unusual top speed of 16 knots.
Technical Highlights:
  Forward sections designed to minimize wave formation.
  Flat aft sections for stability.
Hull design:
  Round bilge with concave sections aft for propeller clearance.
  Single skeg, V-brackets, and twin suspended rudders.
Performance:
  Achieves top speed of over 16 knots.
  Excellent fuel efficiency with generous fuel capacity for extended voyages.
Reach Out to Navigate Solutions